Stylin' or Wylin': Award Shows 2022
Written by Abigail Alvarez and Issac Delacruz
The Grammys and Oscars are without a doubt two of the biggest nights in Hollywood and Music, and because of that, the stars pop out with the coolest and some of the oddest outfits on the red carpet. This year we were blessed with having both awards within THE SAME WEEK. From Marios Bros.-inspired "dresses" to oversized blazers and Balenciaga Crocs, the stars of Hollywood kept us entertained before each award show even started. Read below to see which fits were award-worthy and the ones we might need to call Will up to handle: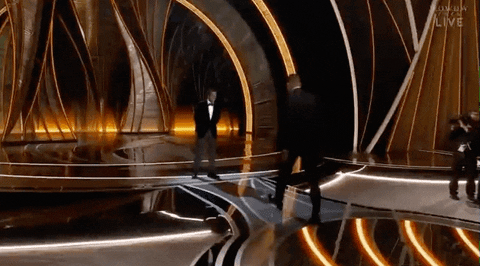 Oscar's
Megan Thee Stallion
(Images via Getty Images)
Megan Thee Stallion sparkled in her sky-blue ruffled Gaurav Gupta dress. This outfit is very chic yet classic. She truly radiates a sense of elegance wearing this ensemble. The sapphire jewelry and matching blue accessories create a cohesive and stunning look. STYLIN' for sure.
Zendaya
(Images Via Getty Images)
Zendaya dazzled in a two-piece Valentino ensemble of a cropped white button-up and silver sparkle skirt. This outfit is clean, modern, and unique. The silver necklace and bracelets truly elevate the look and add another element of shimmer to the skirt. STYLIN'
Zoe Kravitz
(Images via Getty Images)
Zoe Kravitz appeared in a strapless pastel pink Saint Laurent dress. The dress seems a bit basic and immature—especially with the big bow. It is reminiscent of something that would be worn to a high school prom. The diamond necklace is not enough to save the look. WYLIN'
Timothee Chalamet
(Images via Getty Images)
Timothee Chalamet impressed everyone with a Louis Vuitton suit consisting of a black sequined cropped jacket and pleated pants. His choice to wear this ensemble shirtless was an audacious yet alluring move (we get it, Timothee). The black lace cuffs and rings added an artistic dimension to the look. STYLIN'
Andrew Garfield
(Images via Getty Images)
Andrew Garfield wore a velvet maroon Saint Laurent suit. While the suit jacket offers an interesting flair to the outfit, red accents throughout the rest of the look would have helped to bring it together well. It is a solid outfit, but Spider-Man seems to be lacking that extra *oomph* you need at an award show. WYLIN'
Grammy's
Justin Bieber
(Image via Getty Images)
Justin Bieber pulled up with the full Balenciaga suit and boots. Look, I'm all for the baggy looks, but when does baggy cross the line into just wearing the wrong size? I see what you're going for here JB but it kind of looks like a kid wearing his dad's clothes so I'm going to have to say you're WYLIN'.
Lil Nas X
(Image via FilmMagic)
Lil Nas X with the bedazzled Balmain outfit embroidered with butterflies on the chest and arms, coupled off with platform boots. The outfit is bold, interesting, and definitely one of the more memorable from the night but something about it feels more like a tin-man costume than an outfit so I'm going to have to say it's WYLIN.
Giveon
(Images via Getty Images)
And they say denim on denim can't work. Giveon pulled through with the Chanel jeans and matching jacket. The jewelry he's wearing helps make those speckles on his jacket pop. Although it's on the more low-key side, he is STYLIN'.
Jared Leto
(Image via Getty Images)
He's head to toe in Gucci and added some chains to complete the outfit. The streets are saying that 'Morbius' ain't looking too good… this outfit isn't either. Leto is WYLIN.
SZA